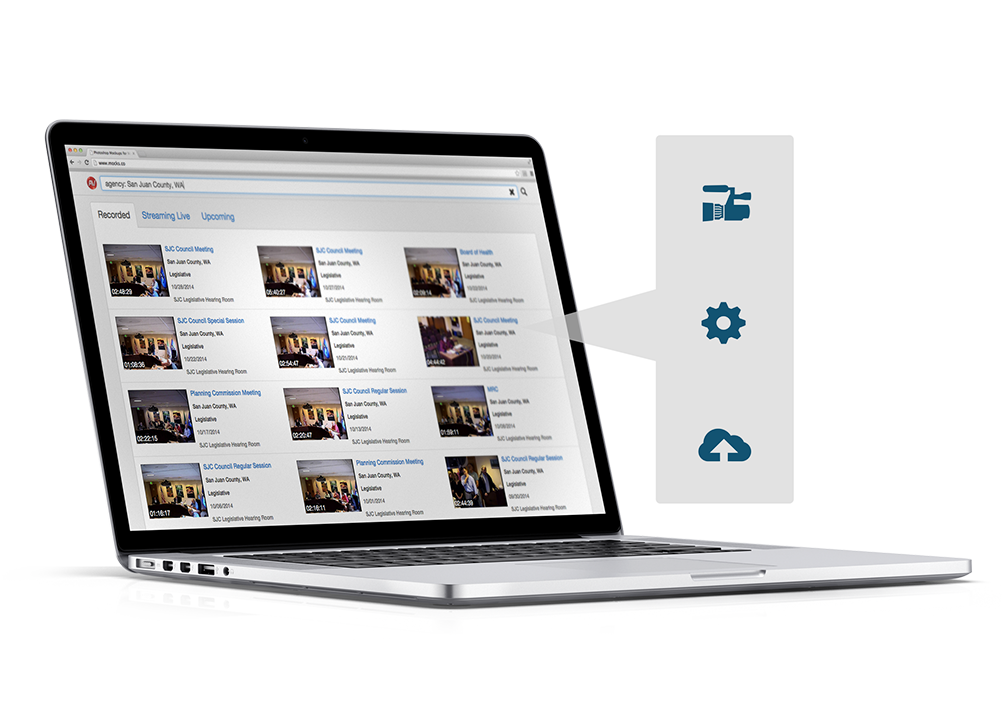 Meeting Management Solutions for Local Government
AV Capture All offers affordable meeting management solutions for local government.  Our solutions improve efficiency by streamlining the meeting workflow, while promoting transparency and accountability by empowering constituents to access valuable information pertaining to their community.  With AV Capture All, government agencies can easily Capture, Manage & Share their meetings online.
Capture
Capture your meetings easily and efficiently.  Record the Audio or Audio/Video alongside your Agenda, Minutes & related documents.  Synchronize Agenda items to your recording during or after your meeting.  Store everything locally and in the cloud.

RECORD VIDEO 

RECORD AUDIO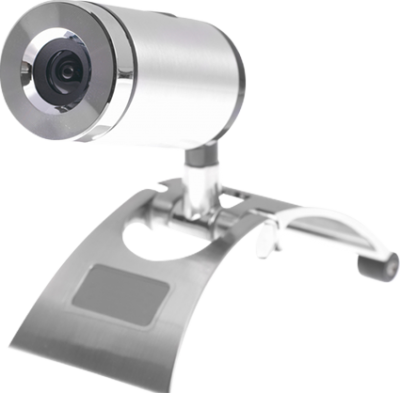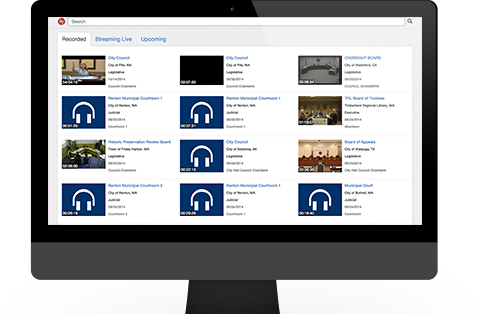 Manage
Manage your meeting materials with ease.  Import your Agenda and supporting documents alongside your recording.  Synchronize Agenda items, Roll Calls, Motions & Votes.  Create Minutes instantly and publish your sessions online with a single click.

SIMPLE & INTUITIVE

ATTACH DOCUMENTS & AGENDAS
SHARE
Share your meetings with staff and constituents.  Publish your sessions as public or private, making them available online for Live or On-Demand viewing.  All meeting content is immediately searchable to quickly locate the desired record.

SAFE, RELIABLE HOSTING 

LIVE STREAMING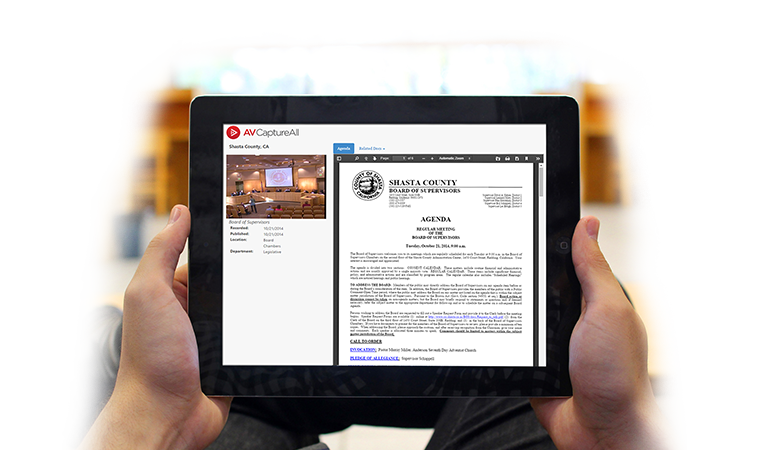 AV Capture is the simple, complete & affordable multimedia solution to keep citizens engaged with their government
AVCA software has considerably streamlined our meeting process and made completing our minutes much more efficient. The public has access to the information 24/7 and requests have dwindled to almost none.
Ingrid Gabriel, County Clerk, San Juan County, WA