As we now enter the 6th month of quarantine and social distancing, our cell phones have been a lifeline to keep us working, in touch, informed, and provide a level of security. 
For local governments, this has put a strain on their wireless bandwidth as more business is conducted via wireless phones, tablets, and laptops. As city governments adopt a virtual council meeting environment, either in whole or in part, being able to keep connectivity with citizens, has become crucial.
What has quickly become clear is that many local governments are facing how to keep up with the technology demand by going virtual. Smaller local governments do not have the bandwidth necessary to work remotely and provide all the services mandated.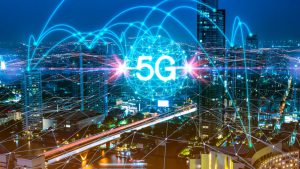 This is highlighted by recent events and political protests that typically overload available capacity on cellular networks.  To add to the stress on cellular towers, sudden peaks in data usage that takes place in disasters and crowed events further causes 3G, 4G, and LTE cellular networks to fail.
Public safety and emergency management are critical functions of the state government. In response to emergency and disaster events, access to reliable communication is vital.  In emergency events, cellular network operators (such as AT&T, Verizon, and more) request, "Customers to use text or email to free up voice capacity for public safety officials on the scene."
Because current telecommunications networks simply can't cope with the massive increase in call volume in a disaster or crowded event, first-responders and those in public safety and emergency management must be prepared to use alternative forms of communications.
Simply put, mobile wireless networks become unreliable during and after a disaster or emergency situation. There are several different places where congestion can happen. Networks consist of different technologies, different levels and different mobile switching centers that may cover a large area.
But help may be on the way.
The newest generation in wireless networking is called Fifth generation (5G) wireless technology and it can open the door to transforming and enhancing public services right at the time we need it most.
The fifth generation of wireless networks represents a major boost in both capacity and speed that will help ease the burden on current systems and offer vital improvements to public services. But this technology is both costly and controversial even as states and local governments begin to legislate and regulate around 5G.
It is hard to imagine how a business or government will survive without access to the technology we need to stay connected and informed. Virtual meetings have become essential to keep businesses and governments running. As we look into the future, it is evident that investing in building strong communication networks, in particular 5G, will be as crucial as ever to American safety. Fifth generation wireless technology has the potential to reboot how the U.S. government achieves many of its critical missions.
5G Benefits State and Local Governments
When any city faces an emergency, they must quickly communicate with the public. When you factor in the current virtual environment, more and more devices are consuming more and more data which can strain bandwidth, slow services, and drop connections.
The potential upside to greater capacity and network speed is huge. Surges in cellular network use during emergency events are less likely to slow or prevent vital communications between citizens and first responders. 5G will be the underlying infrastructure to help usher in fully autonomous vehicles, intelligent public safety cameras, and connected Internet of Things (IoT) devices used throughout city infrastructure. Jurisdictions with 5G networks are likely to attract tech-savvy residents and businesses that leverage those connections for new digital business models and reach new customers.
However, none of this happens without the Federal Communications Commission (FCC) streamlining unnecessary regulatory roadblocks to small cell deployment, as well as keeping its vital spectrum auctions on schedule.
AV Capture All provides a platform for local governments and its judicial branch to record and live stream city council meetings and courtroom hearings. Our platform uses a cloud service to store the audio and video files so no bandwidth is used on the government's server.
AV Capture All is here to ensure the gears of government continue to work and the public is informed.