Over the last several months there have been many confusing aspects of the staggering current national health crisis. Repairing the economy and stopping the spread of the virus play equal parts in how the crisis has developed.
Local governments will play a leading role in the economic recovery facing the country. Reopening a $22 trillion U.S. economy that has been shut down will require every state to be a part of the solution.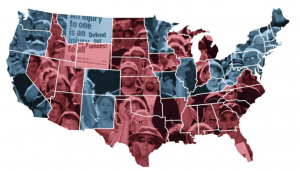 As government officials and business leaders turn their attention to the looming challenge of fighting the virus while trying to reopen businesses, local governments are facing a 20% to 40% reduction in revenues needed to support critical municipal services and to support public safety, among other things.
Congressional delegations are working around the clock to provide federal assistance to replace these lost revenues and to protect the services provided by local governments the impact will be unparalleled and economically staggering.
On the West Coast, the governors of Oregon, Washington, and California announced that they will work in cooperation with each other while still developing their own plan as they keep the health of their communities as the priority. The three governors agree that before any significant business reopening occurs, they need to see a persistent decline in the spread of COVID-19.
In the Northeast, six states calling itself the "COVID corridor" have formed a task force to oversee the reopening of the regional economy. The states include some of the hardest hit by the virus, New York and New Jersey, as well as Connecticut, Delaware, Pennsylvania, and Rhode Island.
Each state will name a public health official, economic development official and chief of staff to serve on a working group, according to reports.
For the states that have yet to be hit hard by the pandemic because of various reasons, their economic forecast may be harder to plan and predict. One aspect of this virus is that it hits densely populated areas harder and those cities tend to have a more robust economic platform. Rebuilding is never just a matter of putting back the structures that were there before the crisis.
While no magic bullet or set process will work everywhere, these case studies illustrate several successful tactics that local governments can use:
Identify and build on existing assets.
Engage all members of the community to plan for the future.
Take advantage of outside funding.
Create incentives for redevelopment, and encourage investment in the community.
Encourage cooperation within the community and across the region.
Support a clean and healthy environment.
As the Federal government works toward a larger solution, local governments will be the ones that roll out the programs that directly affect citizens and working together is key.
One tool a local government can use is AV Capture All solutions that Live-stream meetings and manage agendas so information can get to constituents easily and timely.
Request a demo today! Contact us for more information